Table of Contents
Introduction to Chain Link Fencing
Chain link fencing, also known as wire mesh or hurricane fencing, is a popular fencing solution for residential, commercial, and industrial properties. It is a cost-effective, durable, and low-maintenance option that provides security and safety while maintaining an open and transparent appearance.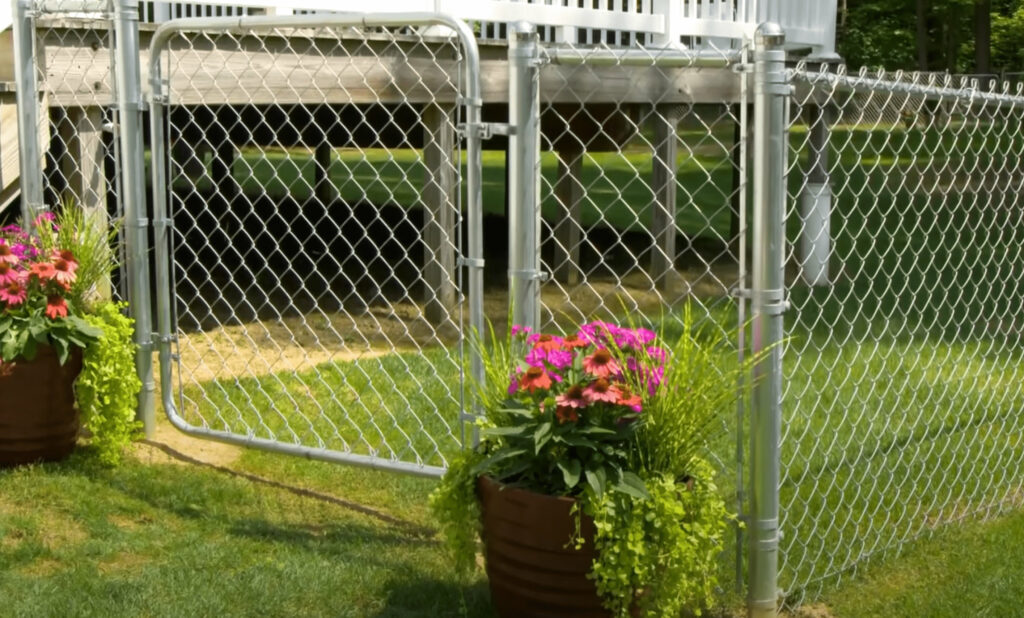 Why Choose Chain Link Fencing?
High Security and Visibility
Chain link fences offer a high level of security while maintaining visibility. This characteristic is essential for many businesses and property owners who want to keep an eye on their premises while deterring intruders.
Low Maintenance
With its simple design and minimal upkeep requirements, chain link fencing is an ideal option for property owners who do not want to invest time and effort in regular maintenance.
Cost-Effective
Compared to other fencing options, chain link fences are relatively inexpensive to install and maintain, making them an attractive choice for budget-conscious property owners.
Quick Installation
The installation process for chain link fencing is typically faster than other fencing types, allowing for a quicker completion time and minimal disruption.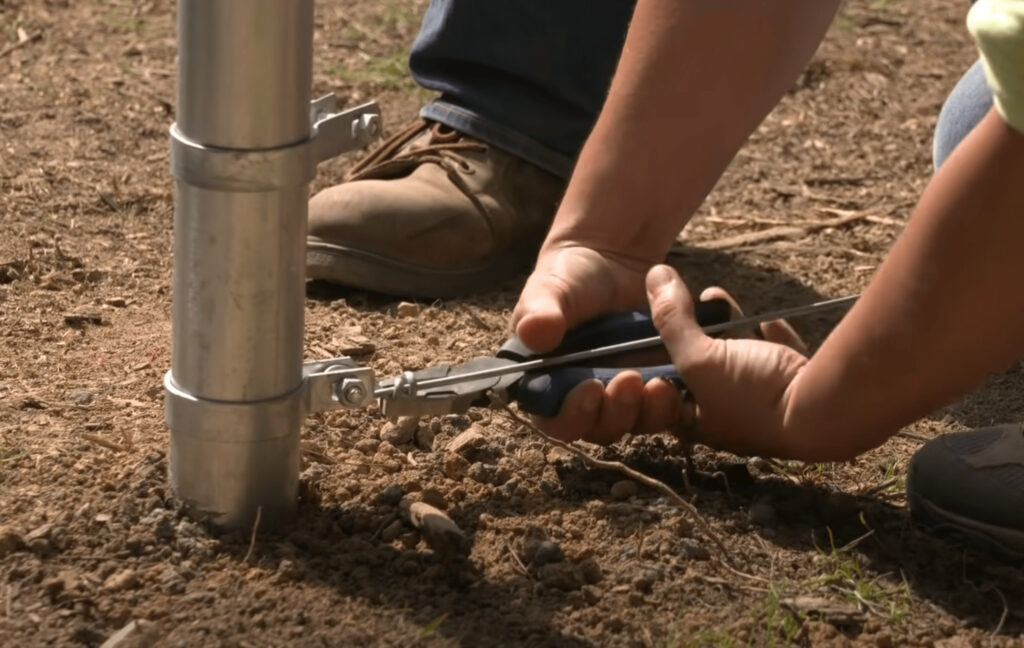 Materials Used in Chain Link Fencing
Galvanized Steel
Galvanized steel is the most common material used in chain link fencing. It is coated with a layer of zinc, which helps protect the steel from corrosion and rust.
Vinyl-Coated
Vinyl-coated chain link fences are available in various colors, enhancing their appearance and blending in with the surrounding landscape. The vinyl coating also adds an extra layer of protection against corrosion and rust.
Aluminum
Aluminum chain link fences are lightweight and corrosion-resistant, making them an excellent choice for properties in coastal or humid environments.
Chain Link Fence Installation Process
Site Preparation: Clear the area of debris, vegetation, and obstacles to ensure a smooth installation process.
Setting Posts: Dig holes for the fence posts and set them in concrete to provide a stable foundation.
Installing Top Rails: Attach horizontal top rails to the fence posts, ensuring they are level and secure.
Hanging the Chain Link Fabric: Unroll the chain link fabric and attach it to the tension bar, stretching it across the fence line and securing it to the top rails and posts.
Adding Tension Wire: Install a tension wire at the base of the fence to prevent sagging and maintain the fence's integrity.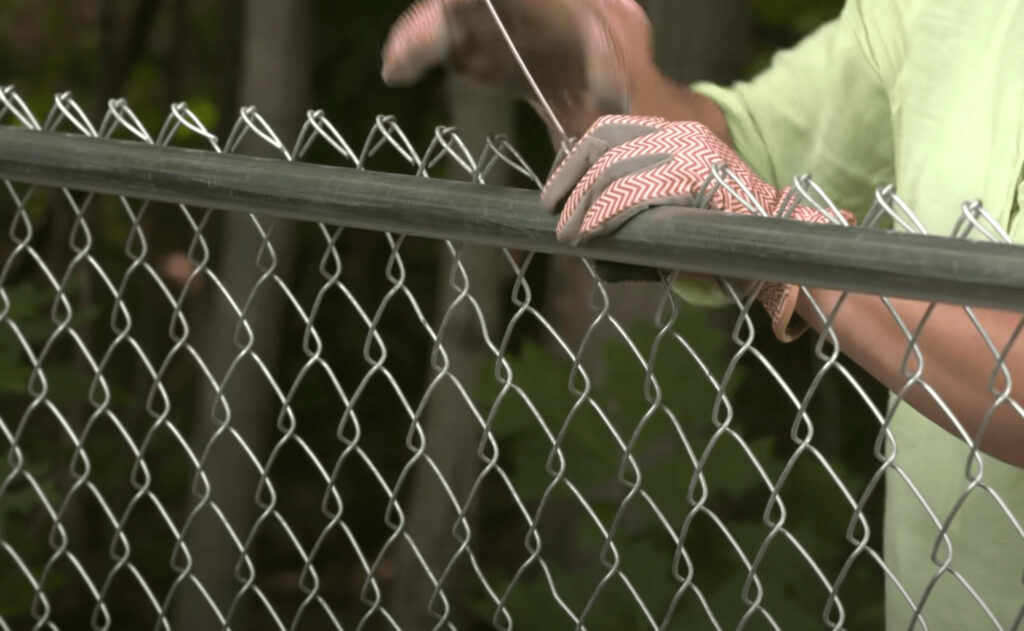 Maintenance and Durability
Chain link fences require minimal maintenance, with occasional inspections and adjustments needed to maintain their appearance and functionality. Galvanized and vinyl-coated options offer excellent durability, lasting for decades with proper care.
Customization Options
Fence Height
Chain link fences are available in various heights, allowing property owners to choose the level of security and privacy that best suits their needs.
Color
Vinyl-coated chain link fences come in a range of colors, making it easy to match the fence to the property's aesthetic.
Privacy Slats
Privacy slats can be inserted into the chain link
mesh to increase privacy and reduce visibility. They are available in various materials, colors, and designs, allowing for customization to suit individual preferences.
Gates and Access Control
Gates can be added to chain link fences to provide secure entry points, with options such as swing gates, sliding gates, and cantilever gates. Access control systems, including keypads, card readers, and intercoms, can be integrated for added security.
Chain Link Fence Cost Factors
The cost of chain link fencing varies depending on factors such as:
Material: Galvanized steel, vinyl-coated, and aluminum options have different price points.
Fence Height: Taller fences require more material and labor, leading to higher costs.
Total Length: The overall length of the fence impacts the amount of material needed and labor required, affecting the price.
Gates and Access Control: Custom gates and access control systems can increase the cost of the project.
Security Enhancements
Barbed Wire
Adding barbed wire to the top of a chain link fence can provide an additional layer of security, deterring intruders and trespassers.
Razor Ribbon
Razor ribbon, also known as concertina wire, is another security enhancement that can be added to chain link fences. It consists of coiled wire with sharp blades, making it difficult and dangerous to climb over.
Security Cameras
Installing security cameras around the perimeter of the property can provide added surveillance and deterrence.
Conclusion
Chain link fencing is a versatile, durable, and cost-effective option for residential, commercial, and industrial properties. With various materials, customization options, and security enhancements available, chain link fences can be tailored to meet the specific needs of any property owner. By choosing the right combination of features and maintaining the fence properly, a chain link fence can provide reliable security and protection for many years.