Who We Are: The Fence Company Arizona
Hello there! We are The Fence Company Arizona, your one-stop solution for all your fencing needs in Gilbert, AZ. With years of experience under our belt, we take pride in providing top-quality fence installation and repair services for both residential and commercial properties. Our team of experts is dedicated to delivering outstanding results that exceed your expectations.
Our Mission
Our mission is simple: to provide the best fencing solutions in Gilbert, AZ, with unmatched quality and exceptional customer service. We are committed to enhancing the security, privacy, and aesthetics of your property through our wide range of fencing services.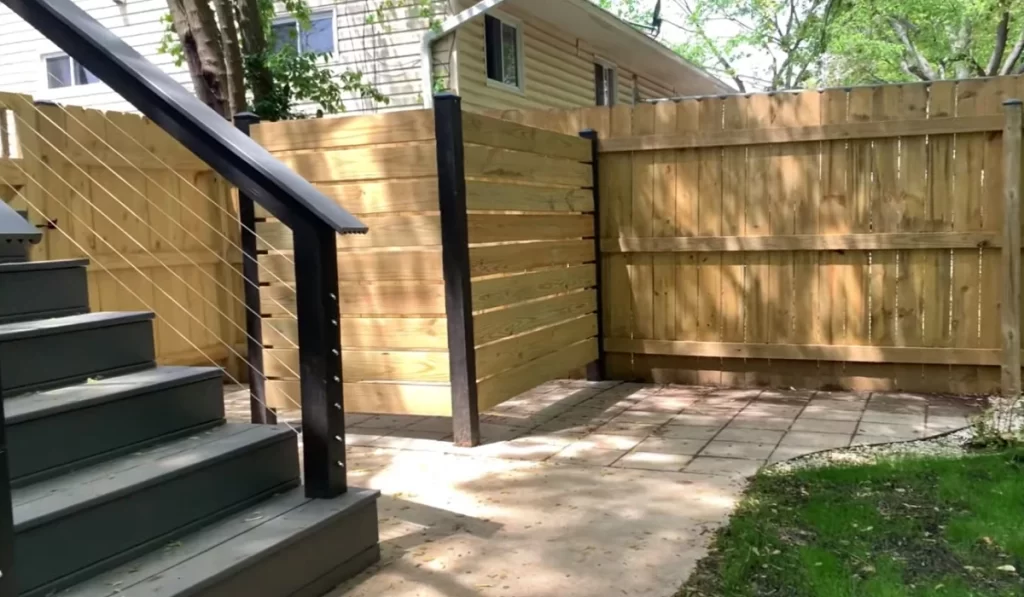 Our Team
Our team consists of highly skilled professionals with extensive experience in the fencing industry. We believe in constantly improving our skills and staying updated with the latest trends and technologies to offer you the best possible solutions. We also operate in Tucson Arizona as Tucson Fence Building.
The Comprehensive Range of Fencing Services We Offer
Residential Fencing
Whether you're looking to improve your home's curb appeal, privacy, or security, we have a variety of residential fencing options to meet your needs:
Wood Fences
Wood fences are a classic choice that adds warmth and charm to any property. We offer a variety of wood types and styles to choose from, ensuring a custom look that complements your home's design.
Vinyl Fences
Vinyl fences are a low-maintenance and durable option that provides a modern and clean look. Available in various colors and styles, vinyl fences are an excellent choice for homeowners seeking an easy-to-maintain fencing solution.
Chain-Link Fences
Chain-link fences are an affordable and secure option for homeowners looking to protect their property. They're easy to install, durable, and offer excellent visibility.
Commercial Fencing
We understand the importance of protecting your business property while also enhancing its appearance. Our commercial fencing options include:
Security Fences
Our security fences are designed to keep intruders out while maintaining a professional appearance. Choose from various materials and styles to meet your specific security needs.
Privacy Fences
Privacy fences are perfect for creating a secluded space for your business operations. We offer a range of materials and styles to provide the privacy you need without compromising on aesthetics.
Our Fencing Installation Process
At The Fence Company Arizona, we follow a streamlined installation process to ensure a hassle-free experience for our clients:
Consultation and Planning
We begin by conducting a thorough consultation to understand your fencing needs and preferences. Our experts will help you choose the right materials, styles, and layout to suit your property and budget.
Fence Installation
Once the planning phase is complete, our skilled installation team will get to work. We use top-quality materials and industry-standard techniques to ensure your fence stands the test of time. Our attention to detail guarantees a flawless finish that enhances your property's value.
Quality Assurance and Customer Satisfaction
After installation, we perform a thorough inspection to ensure the fence meets our high-quality standards. Your satisfaction is our top priority, and we won't consider the job complete until you're delighted with the results.
Why Choose The Fence Company Arizona?
Here are some reasons why we stand out among the competition:
Experienced Professionals
Our team of professionals has years of experience in the fencing industry, ensuring that your project is in capable hands. We take pride in delivering exceptional results every time.
Competitive Pricing
We believe in offering top-quality services at fair and competitive prices. Our transparent pricing model ensures that you get the best value for your money.
Exceptional Customer Service
At The Fence Company Arizona, we are dedicated to providing unparalleled customer service. From the initial consultation to the final inspection, we ensure a seamless and enjoyable experience.
Conclusion
When it comes to fencing solutions in Gilbert, AZ, The Fence Company Arizona is your best bet. Our comprehensive range of services, experienced team, and commitment to customer satisfaction set us apart from the competition. Contact us today to discuss your fencing needs and experience the difference d a hassle-free installation process. By taking into account factors such as experience, reputation, pricing, and services offered, you can confidently choose the perfect fence company to meet your needs.